Solution Overview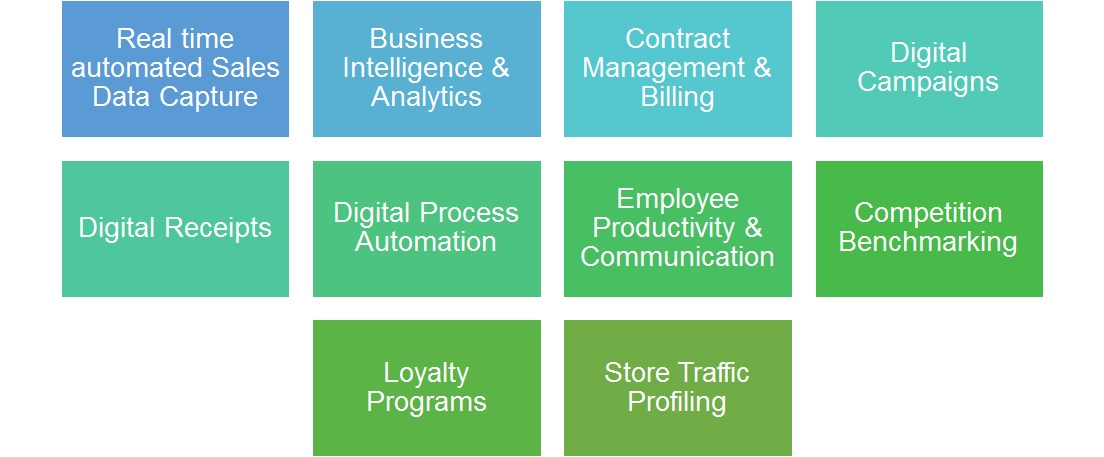 Challenges faced by Airports
Manual integration or inaccurate automated integration of point of sales data leading to productivity and/or quaky issues
Lack of reliable repository of concessionaire contracts and rules leading to inaccurate billing
Absence of automated income computation based on contract rules leading to inaccurate billing
Lack of real-time automated campaigns to incentivize loyal customers and acquire new customers
Absence of comprehensive analytics and business intelligence to enable timely and accurate decision making
Store Sense – Value Proposition
Automated capture of POS data with minimal intrusion in the concessionaire's systems
Increased profitability via analytics driven insights on retail stores, duty-free shops, food & beverage, real estate management
Maintain and update contracts repository including linked contacts, conditions and business rules
Automated income computation based on revenue sharing rules and provisioning the computed income as input to billing system
Increase in revenue due to elevated engagement, up-sell and cross-sell via digital campaigns
Prevention of opportunity loss in sales due to competitive benchmarking of duty-free items prices
Prevention of opportunity loss in sales due to digital inventory tracking.
Improvement in customer service TAT due to employee tracking.
Store Sense Benefits

Decision Support in Action!
CCO Overview
Store Size Optimizer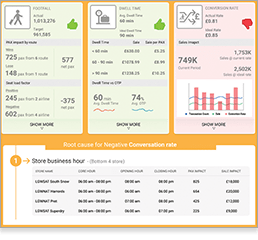 Will I Meet Target?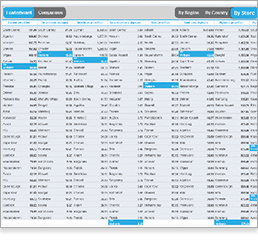 Store Leaderboard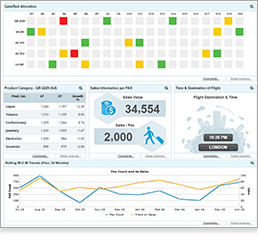 Flight Revenue Optimizerr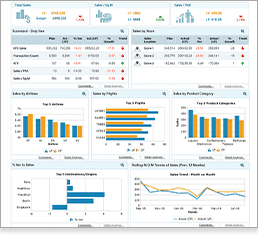 Retail Sales (DFS)
GrayMatter's Store Sense, consists of an IoT device that enables real-time data capture from POS systems. The solution also offers a software variant for the same functionality:
Automated data capture from point of sale leading to more efficient and accurate revenue reporting by retailers
Data captured is used for billing and subsequent income computation based on contract rules. Enhanced accuracy in sales data collection ensures that there is no revenue leakage and hence no negative impact on income computation for the airports
Store Sense integrates data from multiple sources including boarding pass scanner, passport scanner as well as POS machines to enable cross-linked, insightful analytics through analysis of passenger demographics and purchase data